The Canadian Corporation for Studies in Religion is pleased to offer four travel scholarships for research in 2023. Here are the recipients:
Sadaf Ahmed, PhD Student, University of Toronto, member of CASIM
This project focuses on second-generation Muslim parenthood in Canada. Raised by "immigrant parents" themselves, I trace the shifts and continuities, both reflexive and unreflexive, of the second-generation's parenting practices, with an eye to how this generational unfolding occurs amidst a broader set of historical conditions and interpellations in the making of Muslim life-forms in liberal-secular orders. Building an intersection between literatures on parenting and childhood, diaspora, and the ethics and politics of Muslim life, this project shows how the meanings and stakes of second-generation Muslim parents not only sheds light on generational encounters and parenting as a religious practice, but also on how religion as a category is constructed, in part, between parent and child.
---
Morad Bkhait, Doctorant, UQAM, membre du SCÉR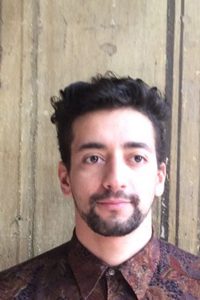 Comment Les Débats Récents Sur La Laïcité Ont-Ils Influencé L'islamophobie Vécue Par Les Personnes Musulmanes, Ainsi Que Leurs Strategies Identitaires, En France Et Au Quebec ?
Morad Bkhait poursuit une analyse comparative entre la France et le Québec en travaillant sur la religion vécue des musulman.es maghrébin.es, notamment dans les milieux scolaires et professionnels. Pour la partie menée au Québec, il explore les relations entre les débats récents sur la laïcité et l'islamophobie depuis l'attentat de la mosquée de Québec (2017), mais surtout les impacts des lois suivantes (projet de loi 62 et 21) dans la façon de pratiquer sa religion. Il interroge ces interactions dans leur dimension expressive, formelle, mais aussi sociale, économique et politique. En les analysant non pas comme des problèmes collectifs, mais comme des faits sociaux et individuels, il aborde les enjeux liés aux stratégies identitaires déployées par les musulman.es au quotidien et souligne les défis posés en milieu scolaire ou professionnel, afin de vivre leurs religions au Québec.
---
Marie-Ève Larivière, Doctorante, University of Ottawa, membre du SQÉR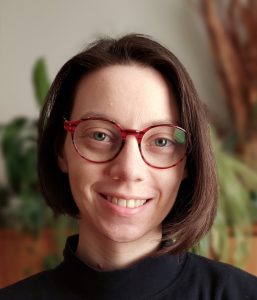 Penser le féminisme et la religion : contributions des chercheures féministes à l'étude des religions au Québec depuis 1970
Si les approches féministes intersectionnelles, antiracistes et décoloniales se multiplient aujourd'hui au sein des études des religions au Québec et au Canada, celles-ci se revendiquent toutefois peu de l'important corpus de travaux développé depuis les années 1970 par les universitaires féministes francophones. Afin de mettre en lumière la contribution de ces pionnières à l'étude des religions, notre recherche doctorale tente de comprendre comment celles-ci ont développé les approches féministes des religions dans les milieux universitaires francophones québécois entre 1970 et 2000. Nous investiguons ainsi comment ces universitaires ont pensé et façonné les études des religions à travers leurs contributions intellectuelles et leurs parcours professionnels en tant que féministes, universitaires et croyantes (ou non-croyantes). À partir d'analyses de textes biographiques et de leurs écrits scientifiques et militants ainsi que d'entretiens auprès de plusieurs d'entre elles, nous tenterons également de repositionner leur œuvre dans un contexte socio-culturel en pleine transformation; soit un Québec post-Révolution tranquille, post-Vatican II et en plein cœur du mouvement féministe.
---
Azmat Abbas Butt, PhD Student, Wilfrid Laurier University, member of CASIM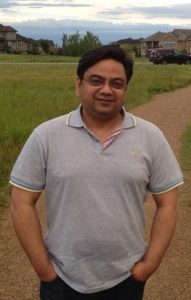 The Impact of Anti-blasphemy Ideologies on the Pakistani Diaspora in the GTA, Ontario
The anti-blasphemy ideologies originating in the contemporary Muslim world have influenced diasporas globally, often resulting in violence and challenge to free speech. The intensity and frequency of violent responses to the perceived acts of blasphemy, such as the Rusdhie affair, the massacre at Charlie Hebdo, and Danish Cartoons related killings, are well documented. My research investigates the growing impact of anti-blasphemy ideologies on the Pakistani diaspora in Canada and the challenges it poses to the freedom of expression, multiculturalism, social integration and national security.