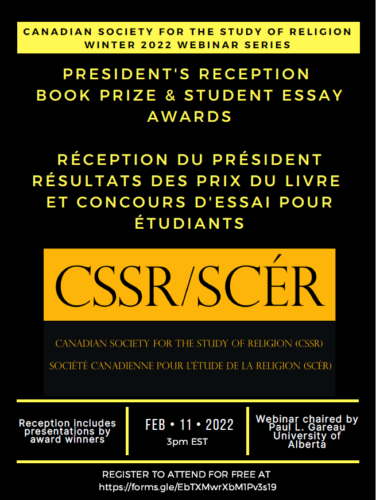 CSSR President, Dr. Paul L. Gareau will lead this webinar with the president's reception and the results for this year's book prize and student essay prize recipients. Reception includes presentations by the award winners.
This webinar will take place on Friday February 11 at 15:00 EST.
This webinar is open and free of charge.
If you wish to attend this webinar, please register at this link: https://forms.gle/EbTXMwrXbM1Pv3s19
You will then be contacted by e-mail with the webinar Zoom meeting details prior to the event.